It is with great excitement that I share some news with you today - my husband, Christopher Rees, launches his new album today! I'm not sure that all of you will have known that my husband is a musician. This blog is a very small window into my life, and though I have mentioned my husband more and more over the years, the focus is on our leisure time and vintage related hobbies. Outside of that though, my husband is a talented singer-songwriter with a long career in music. I'm sure you'll agree that releasing an album is an amazing achievement and I'm proud to share the news here on the blog.
Welsh singer-songwriter
Christopher Rees
returns with his long awaited new album,
'The Nashville Songs'
on 30th June
2017
- an inspired collection of songs co-written with some of 'Music City's finest writers.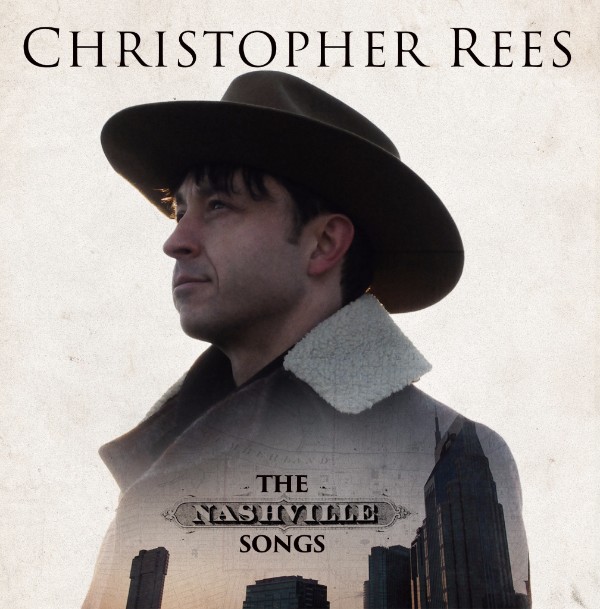 I took the photo used to create the cover image, and am ridiculously pleased about it. I have delusions of grandeur that I'm now "Porcelina - music photographer". Sounds good, don't you think?
It's been a looooong build-up to the album release, with an immense amount of work. It's taken close to 3 years to finish the recording, fine-tuning and endless creative tweaking of the album - not to mention the time before that over many years when Chris was back and forth to Nashville for writing sessions. That's much less glamorous than it sounds, there being no big swanky record label to drive Chris to studios in limos. To bring it right back down to earth, I can tell you that the photoshoot for the cover photo took place on a freezing hill in the Rhondda...
Being a musician on your own independent label is really tough these days, and I think it's a testament to Chris's talent and determination that he's releasing his
seventh
album. If you have another minute to spare I'd be so grateful if you would give him a like on social media or listen to a song!
Ways to connect with Christopher:
If you're close to South Wales you might want to come along to the Tramshed in Cardiff on Friday 7th July to see Christopher open for the legendary singer Mavis Staples (tickets
available here
).
I think we'll be raising a glass tonight to all of Chris's hard work. Though knowing him, he's already thinking about the next album...